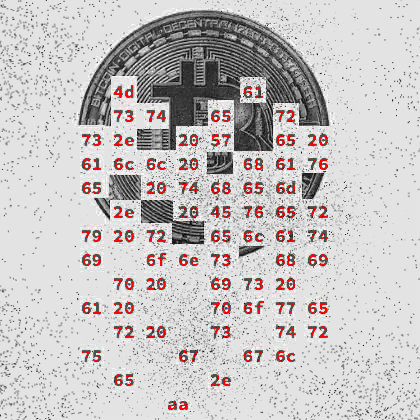 Mt. Gox was the largest bitcoin exchange in the world. It was processing over $15 million a day in transactions. But suddenly, without warning, the website went down. The CEO said the bitcoins were stolen and lost. The public thought Mt. Gox stole the bitcoin themselves. So what really happened?
Thanks to Kim Nilsson at WizSec for doing such great research and being on the show! To learn more on how Kim did research watch his talk here.
References
Music
Music in this episode: "The Loss of Blood" and "Blood Loss" by Ian Alex Mac. "Monkeys Spinning Monkeys" by Kevin MacLeod Licensed under Creative Commons: By Attribution 3.0 License. "Deviate", "Tweetstorm Gathering", "Big Blue", "Gears Spinning", "Lucky Stars", "Refraction", "Tarnish", "Celadon", "Pink Gradient", "Tripper", "Electron", "Melange", "Aria Area", "Sunset", "Operatives", "Falling Falling", and "Glitter" by Podington Bear.
Bitcoin image adapted from image by Vitalij Fleganov licensed under CC BY.
Embed Episode
Add this episode of Darknet Diaries to your own website with the following embed code:
<iframe frameborder="0" height="200" scrolling="no" src="https://playlist.megaphone.fm?e=ADV6668031883" width="100%"></iframe>
Transcript
[FULL TRANSCRIPT]
REPORTER: The CEO of Mt. Gox has released a statement for the first time since the Bitcoin exchange was shut down. This, amid speculation that the CEO was in hiding following reports that an estimated 744,000 Bitcoins, worth about 350 million dollars, was stolen. Japanese authorities are currently said to be investigating the matter. JACK (INTRO): [INTRO MUSIC ] This is Darknet Diaries, true stories from the dark side of the internet. I'm Jack Rhysider. [INTRO MUSIC ENDS]