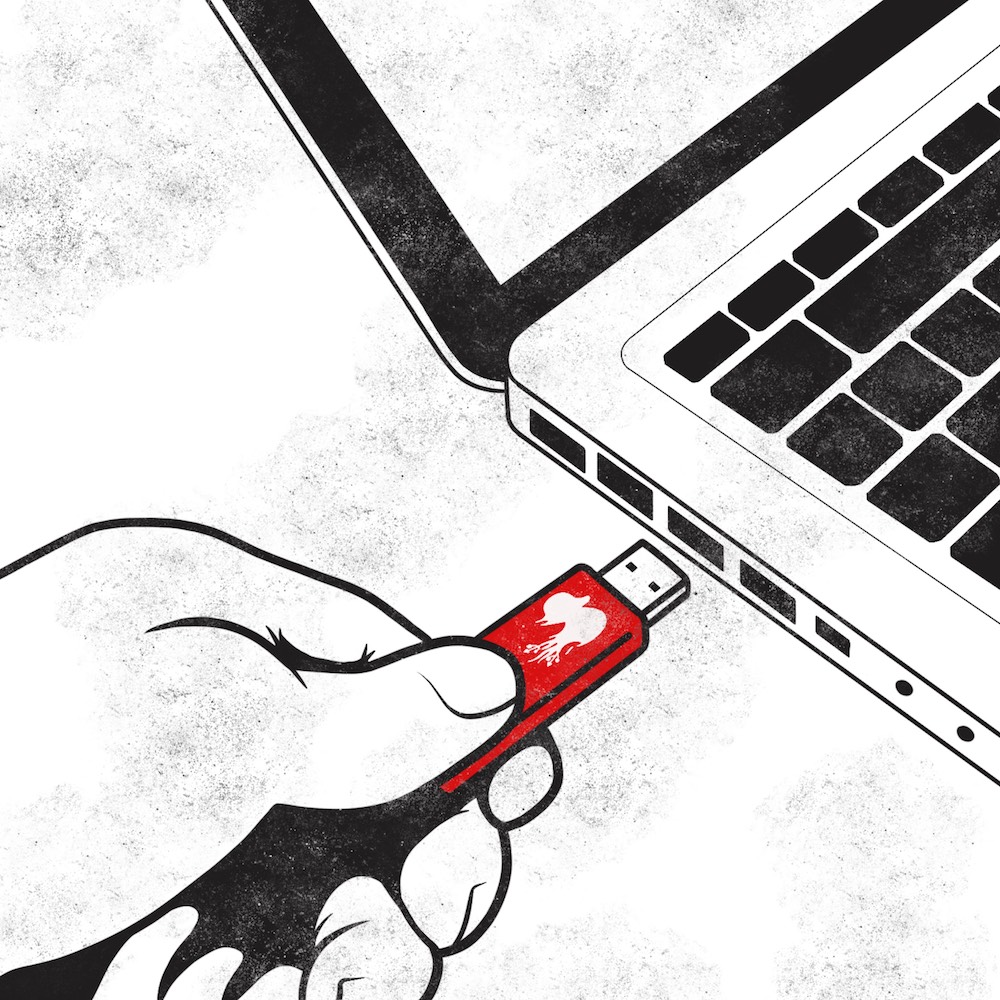 Jayson E. Street has been working in infosec for almost 2 decades. He's both a defender and does offensive missions too. In this episode he tells us a story about the time he broke into a bank in Beirut Lebanon, and everything went wrong.
Thanks to guest Jayson E. Street for sharing this incredible story. Jayson can be found on twitter as @jaysonstreet and his website is jaysonestreet.com.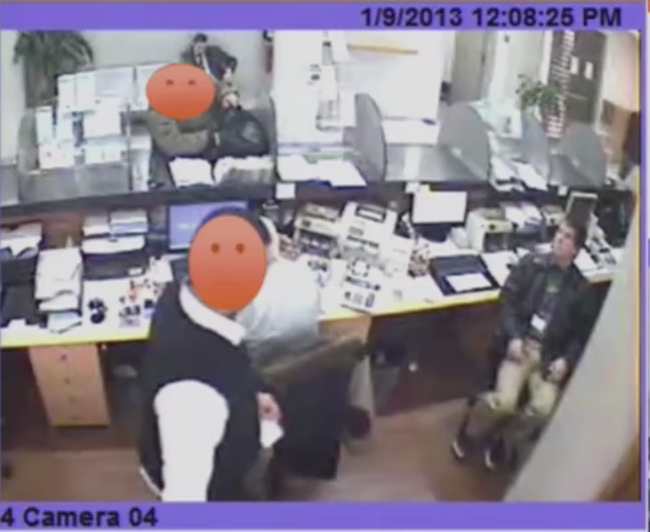 Jayson spinning in a chair behind the teller line.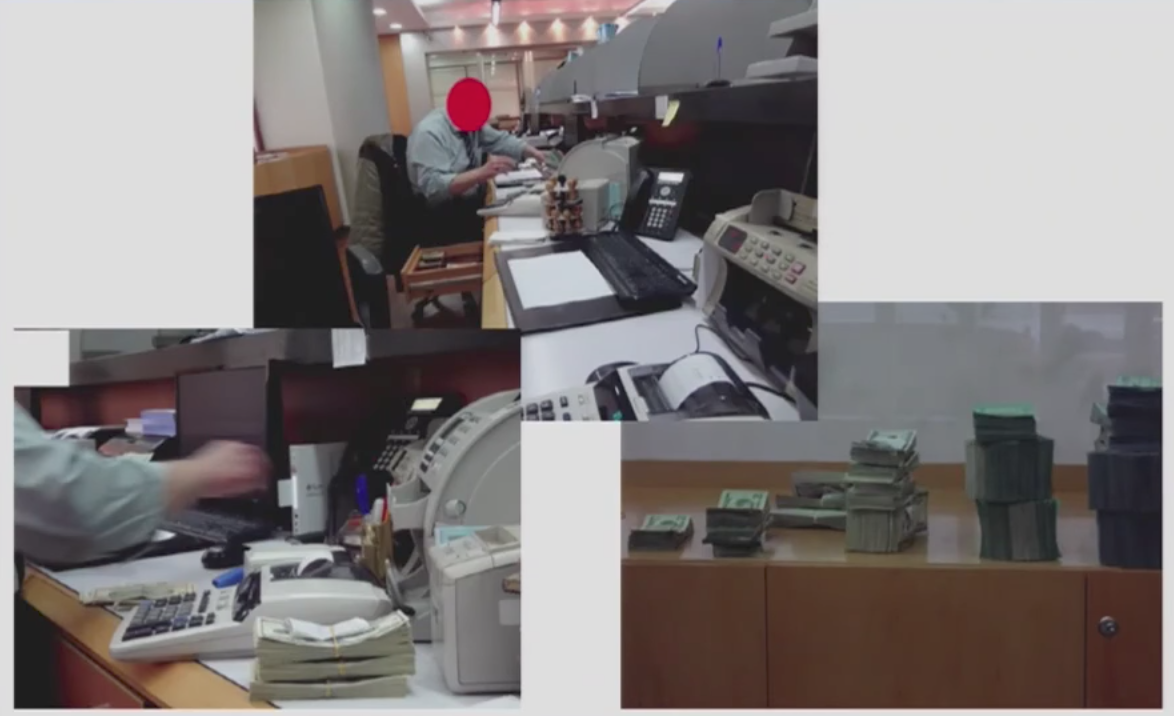 The $250,000 in cash.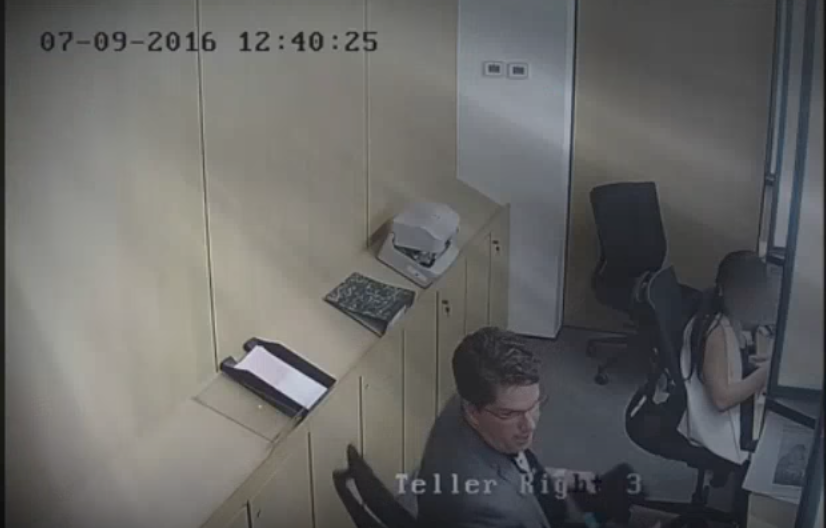 Jayson behind a different bank's teller line.
Video of Jayson telling the First Beirut Bank Heist story. Story is between 7m-17m marks.
National Geographic episode of Jayson robbing a bank in Beirut [official clip] [unofficial clip]
About to load my new #VestofD00M v.7.0 :-) for my engagement in France after I speak at @hackinparis & @NuitDuHack pic.twitter.com/aSGUoOnWZ2

— Jayson E. Street (@jaysonstreet) June 22, 2014
A list of all of the contents of Jayson's "vest of doom".
More interesting talks that Jayson has given:
DEFCON 18: Deceiving the heavens to cross the sea
DEFCON 19: Steal Everything, Kill Everyone, Cause Total Financial Ruin!
DEFCON 24: Social Engineering Village - Total Fail: and Bad Mistakes, I've Made a Few
Music
Music in this episode: "The Loss of Blood" and "Blood Loss" by Ian Alex Mac. "Shake It!", "Wastecnology", "Gross (Glee Gross Revisited)", "Lullaby", "Flutter", "Twin", "Wet Socks", "F.O", "Owls", "Liar", and "Wild Ones" by Jahzzar.
Embed Episode
Add this episode of Darknet Diaries to your own website with the following embed code:
<iframe frameborder="0" height="200" scrolling="no" src="https://playlist.megaphone.fm?e=ADV3092049688" width="100%"></iframe>
Transcript
[FULL TRANSCRIPT]
JACK: [BACKGROUND NOISE] When you go into a bank you see all kinds of physical security checks. There are thick panes of glass between the tellers and customers, vaults with a large heavy door, cameras everywhere, a security guard is walking around. But do you think about ways you could bypass all of that? You might notice a back door to the bank and wonder if it's unlocked, or the door between the tellers and customers is so short that you could jump over it. Or maybe you see a blind spot in the way the cameras are pointing. In this episode we're going to test the physical security of a bank but our goal isn't to steal cash. It's to get access to the teller's computer.