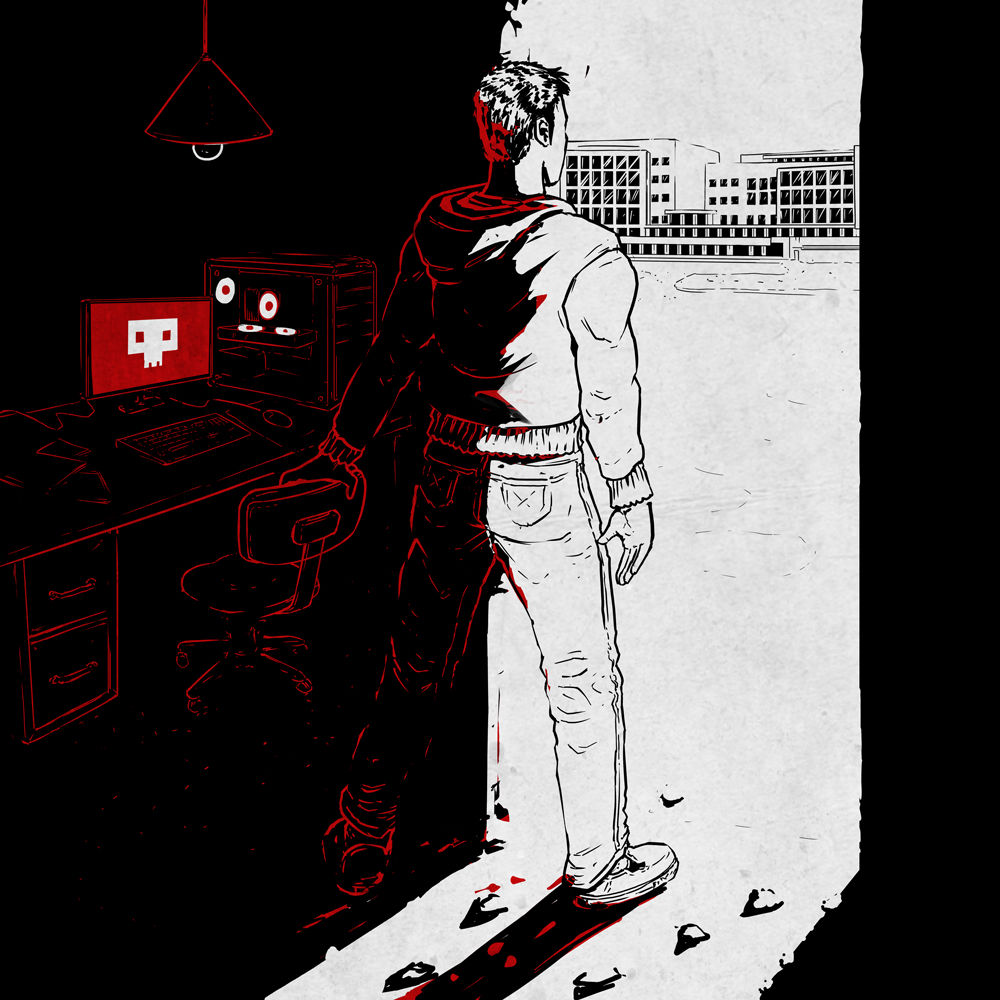 Ghost Exodus is a hacker. He conducted various illegal activities online. Some of which he documents on YouTube. He's also a great musician. He got into some trouble from his hacking. This is his story.
A big thanks to Ghost Exodus for sharing his story with us. Also thanks to Wesley McGrew for telling us the inside story.
Sponsors
This episode was sponsored by IT Pro TV. Get 65 hours of free training by visiting ITPro.tv/darknet. And use promo code DARKNET25.
Support for this episode comes from Blinkist. They offer thousands of condensed non-fiction books, so you can get through books in about 15 minutes. Check out Blinkist.com/DARKNET to start your 7 day free trial and get 25% off when you sign up.
Sources
Video of inflitration.
Attribution
Darknet Diaries is created by Jack Rhysider.
Artwork this episode by habblesthecat.
Theme music created by Breakmaster Cylinder. Theme song available for listen and download at bandcamp. Or listen to it on Spotify.
Equipment
Recording equipment used this episode was the Shure SM7B, a cloudlifter, Motu M2, Sony MDR7506 headphones, and Hindenburg audio editor.
Embed Episode
Add this episode of Darknet Diaries to your own website with the following embed code:
<iframe frameborder="0" height="200" scrolling="no" src="https://playlist.megaphone.fm?e=ADV9182058840" width="100%"></iframe>
Transcript
[START OF RECORDING] JACK: In my early twenties, I worked in a nightclub. I wasn't doing anything special; just washing dishes and stuff. But one day I overheard something that I still remember today. One of the servers was taking a customer's drink order and for some reason I heard the order. It was standard cocktail for some reason I knew this drink cost $4.00. When the server came back with the drink, the customer pulled out his cash and asks, how much is it? The server told him it was $5.00. She was scamming customers who paid in cash. She would pocket the $1.00 extra and claim it was a tip, and then give $4.00 to the bartender to ring it up. Clever stuff. I was even a little mad I didn't think about it even though I didn't have to deal with money at all, but still, I loved trying to figure out ways to exploit the system in my early twenties. But whatever; I was now in this new awkward position. Do I tell management about this? I get anxiety about stuff like this.