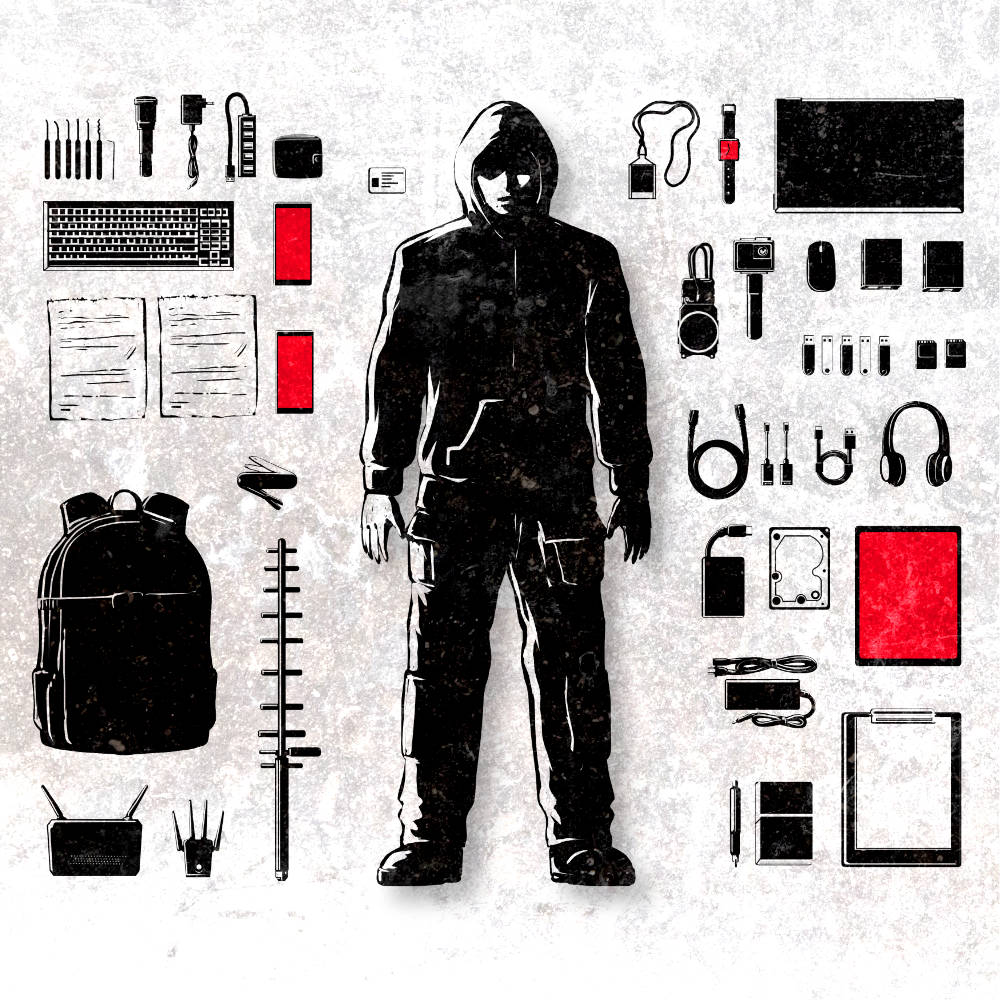 Freakyclown is a physical penetration tester. His job is to break into buildings to test the security of the building. In this episode we hear stories of some of these missions he's been on.
Thanks to freakyclown for coming on the show and telling your story.
Sponsors
This episode was sponsored by IT Pro TV. Get 65 hours of free training by visiting ITPro.tv/darknet. And use promo code DARKNET25.
This episode was sponsored by Molekule, a new air purifier that completely destroys air pollutants to help you breath easier. https://molekule.com.
Attribution
Darknet Diaries is created by Jack Rhysider.
Episode artwork by odibagas.
Theme music created by Breakmaster Cylinder. Theme song available for listen and download at bandcamp. Or listen to it on Spotify.
Equipment
Recording equipment used this episode was the Shure SM7B, a cloudlifter, Motu M2, Sony MDR7506 headphones, and Hindenburg audio editor.
Embed Episode
Add this episode of Darknet Diaries to your own website with the following embed code:
<iframe frameborder="0" height="200" scrolling="no" src="https://playlist.megaphone.fm?e=ADV5521996184" width="100%"></iframe>
Transcript
[FULL TRANSCRIPT]
JACK: Well, let's start with what's your name and what are you known for?
FC: Okay, so my name is FC. My hacker alias is Freaky Clown. I'm known for being the co-founder and co-CEO of Cygenta, a cyber-security company here in the UK. I've been in the industry for twenty-mumble years and I've done a lot of hacking, a lot of social engineering, physical assessments, that kind of thing.