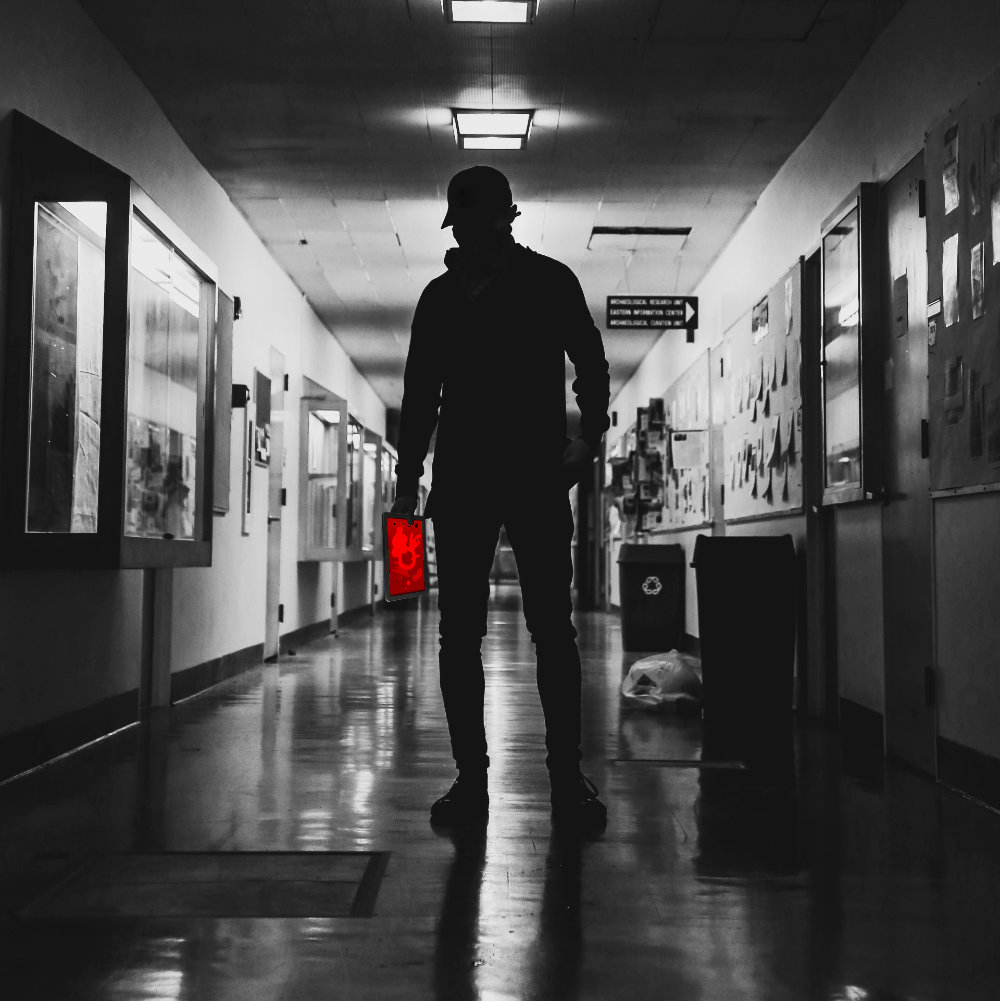 A 14-year-old kid who finds himself bored in class decides to hack someone's Twitter account and ends up with more than he bargained for.
The result of Finn's destruction: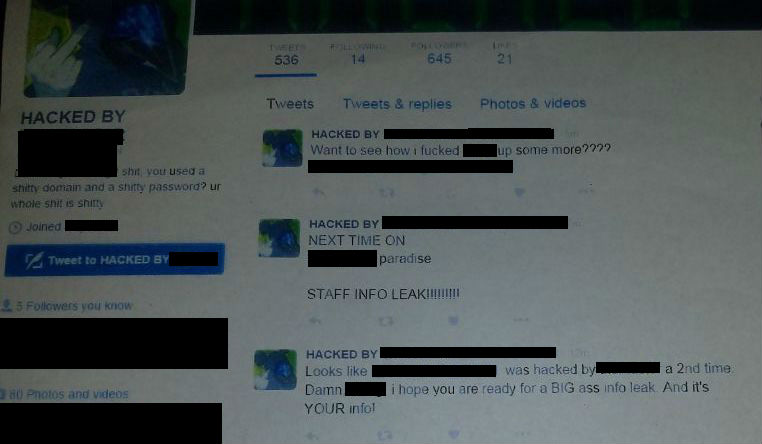 A very big thank you to Finn for sharing his story. Find him on Twitter he's @doxingme or check his website out peripatein.github.io.
Fun facts about this episode
5 hours of phone conversations were recorded with Finn and his mom.
This episode took over 7 months to figure out the story and complete, and was still 3 days late being released.
20 songs were used in this episode.
18 sound effects were added.
Over 70 hours were spent creating this episode. Almost twice as much as the average episode.
Attribution
Songs in this episode were:
Jared C Balogh - Bridging and Mending
Chris Zabriskie - Cylinder Four
Michael Sandler - Public Squeegee
Kevin Macleod - Faster Does it
Flex Vector - Pocket Zombie
Broke For Free - Caught in the Beat
Indian Wells - In the Streets
Kai Engel - Anxiety
Spintrest - Eerie Eyed
Lee Rosevere - Nightfall
Sun Araw - Horse Steppin'
Various Artists at Oddio Overplay, the Waiters - 13 O' Clock in the Morning
Licensed under Creative Commons: Attribution 3.0 License.
Theme music for this show was created by Breakmaster Cylinder.
Additional music by Epidemic Sound.
Sounds People_steps.wav, one 11 one 10.wav, Berlin rant 1.wav were licensed under creative commons Attribution License.
Additional sound effects were used from the TV show Mr. Robot and the movie Tron: Legacy.
Embed Episode
Add this episode of Darknet Diaries to your own website with the following embed code:
<iframe frameborder="0" height="200" scrolling="no" src="https://playlist.megaphone.fm?e=ADV7492515166" width="100%"></iframe>
Transcript
[FULL TRANSCRIPT]
JACK: [MUSIC] With the right set of eyes you can spot hackers on Twitter. They have a strange image in their bio, something shady or obscure, and they write in Unicode characters and comment on privacy and anonymous tweets. While looking for accounts like that for the show I stumbled upon a Twitter account that went by the name of Finn. It met all this criteria. Their pin tweet read, "I have to go quiet and if you're wondering where I am, read this." Then there was a link to a news article which said a high school had been hacked. The article didn't say much more than that so I messaged Finn. No response. Days go by, weeks. I eventually forgot about him.