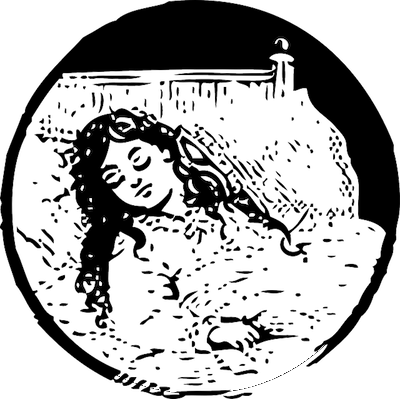 In 2013 a hospital was accused of conducting a medical kidnapping against a young girl name Justina. This enraged many people across the country, including members of anonymous. A DDOS attack was waged against the hospital.
We need more people attacking 184.154.224.18, fire up your VPN & Tor's Hammer! #OpJustina #Anonymous #Target

— AnonMercurial (@AnonMercurial2) March 25, 2014
A graph of the bandwidth used in DDOS attack. The blue indicates what hit the hospital's network. The red indicates what Radware was able to absorb.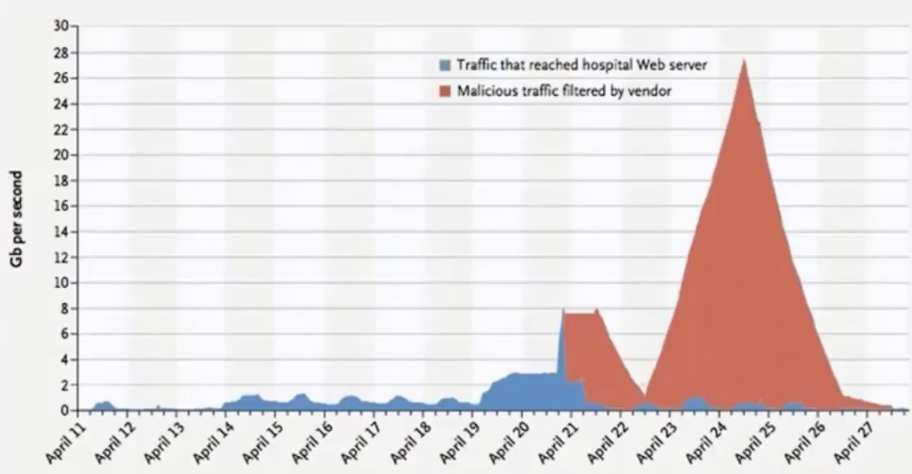 The Boston Globe newspaper ran a front page story about the attack.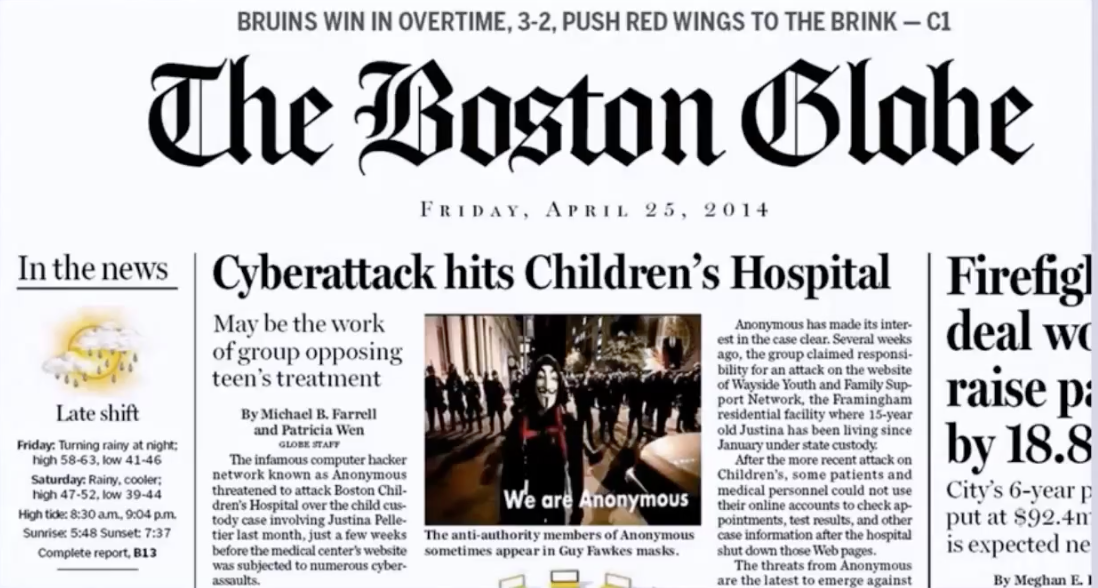 Protesters gathered in support to free Justina.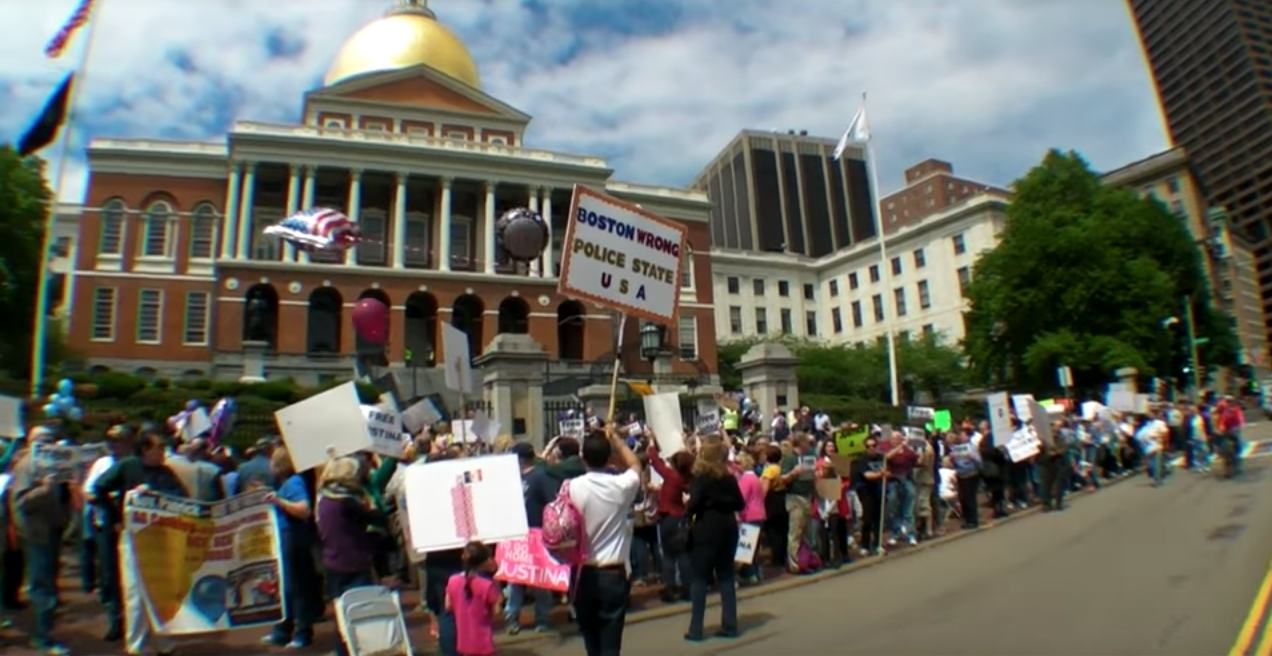 A more popular anonymous account sent a tweet.
To all the "Anons" attacking the CHILDREN'S HOSPITAL in the name of Anonymous via Op #JustinaPelletier - IT IS A HOSPITAL: STOP IT.

— Anonymous (@YourAnonNews) April 25, 2014
References
The CIO of the hospital published a full report of this attack in the New England Journal of Medicine (paywall). http://www.nejm.org/doi/full/10.1056/NEJMp1407326
https://security.radware.com/ddos-experts-insider/ert-case-studies/boston-childrens-hospital-ddos-mitigation-case-study/
YouTube videos:
Information about the hacker arrested:
Music
Music in this episode: "The Loss of Blood" and "Blood Loss" by Ian Alex Mac.
"Monkeys Spinning Monkeys", "Ghostpocalypse - 5 Apotheosis", "Unnatural Situation", "Decisions", and "Wisps of Whorles" by Kevin MacLeod Licensed under Creative Commons: By Attribution 3.0 License.
"Fibonacci", "Books", and "Flood" by Jahzaar.