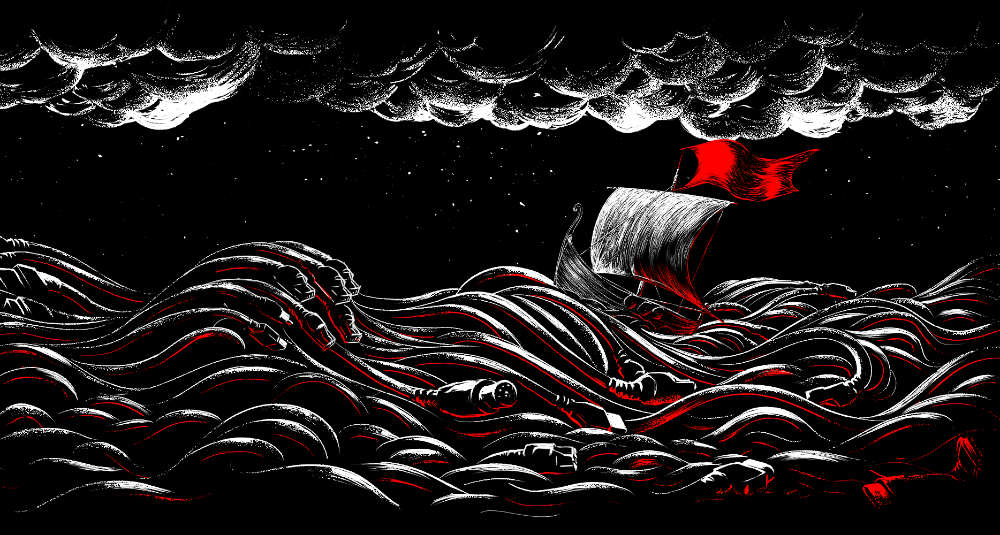 The Pirate Bay is a website, a search engine, which has an index of torrent files. A lot of copyrighted material is listed on the site, but the site doesn't store any of the copyrighted material. It just points the user to where you can download it from. So for a while The Pirate Bay has been the largest places you can find pirated movies, music, games, and apps. But this site first came up 2003. And is still up and operation now, 18 years later! You would think someone would shut this place down by now. How does the biggest source for copyrighted material stay up and online for that long? Listen to this episode to find out.
Sponsors
Support for this show comes from Linode. Linode supplies you with virtual servers. Visit linode.com/darknet and get a special offer.
Support for this show comes from Blinkist. They offer thousands of condensed non-fiction books, so you can get through books in about 15 minutes. Check out Blinkist.com/DARKNET to start your 7 day free trial and get 25% off when you sign up.
Sources
Attribution
Darknet Diaries is created by Jack Rhysider.
Episode artwork by odibagas.
Audio cleanup by Proximity Sound.
Theme music created by Breakmaster Cylinder. Theme song available for listen and download at bandcamp. Or listen to it on Spotify.
Equipment
Recording equipment used this episode was the Shure SM7B, Zoom Podtrak P4, Sony MDR7506 headphones, and Hindenburg audio editor.
Embed Episode
Add this episode of Darknet Diaries to your own website with the following embed code:
<iframe frameborder="0" height="200" scrolling="no" src="https://playlist.megaphone.fm?e=ADV9344301193" width="100%"></iframe>
Transcript
JACK: I'm honestly confused on what pirating music actually is. When I had CDs, for example, I could loan out a CD to my friend and that was legal, but I wasn't allowed to make a copy of that CD and loan the copies out. Apparently I only purchased a license to listen to it myself, but what if that CD got scratched, lost, or broken? I bought the license to listen to it, right? So therefore if it got scratched, I should be able to download it and listen to it because I still have the license, right? Yeah, no, that's illegal. Or, let's say I go into iTunes and buy a song in digital form, like an MP3. Do I have the right to let my friends borrow it just like I did with CDs? I think if they actually take my ability away to play that MP3 then it is legal, so if I give them a hard drive or that's the only copy of the MP3 I have and it's on there, then that's okay, but no, no, no, there's no way I'm loaning my only MP3 out to my friend on a hard drive.